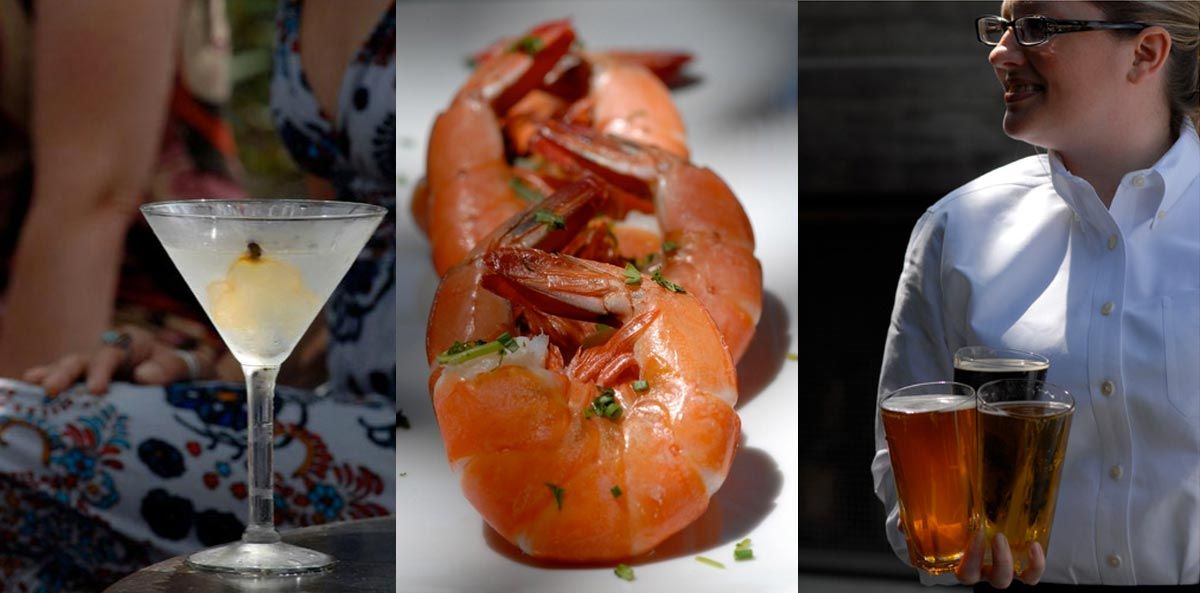 Buffalo Trace Bourbon, Carpano Antica, Angostura Bitters, Luxardo Cherry
Still Austin Gin, fresh lime
Kasama 7 year Small Batch Rum, Grand Marnier, orgeat, lime
Exotico Tequila, triple sec, fresh squeezed sweet and sour, salt
Jalapeno infused tequila, grapefruit, club soda
Grey Goose Vodka, blue cheese olives
St. Germain, Grey Goose Poire, Candied Pear
ORANGE BLOSSOM BOURBON DAISY
Maker's Mark, Montenegro Amaro, lemon
Knob Creek rye whiskey, Angostura bitters, orange, cherry

HEFEWEIZEN, LIVE OAK BREWING CO.
BUGSY'S AMBER, INFAMOUS BREWING CO
INDIA PALE ALE, HITMAKER BREWING CO.
STELLA ARTOIS, BELGIAN LAGER
ELECTRIC JELLYFISH HAZY IPA, PINTHOUSE
PECAN PORTER, (512) BREWING CO.
Gluten free menu available. Please notify us of any food allergies.
We would like to see that you make it home safely. If you do not have a designated driver, please allow us to call you a cab.
*We utilize farm fresh egg whites in our house-made sweet & sour mix. Food items are cooked to order. Consuming undercooked meats, seafood and eggs may increase your risk of food borne illnesses.