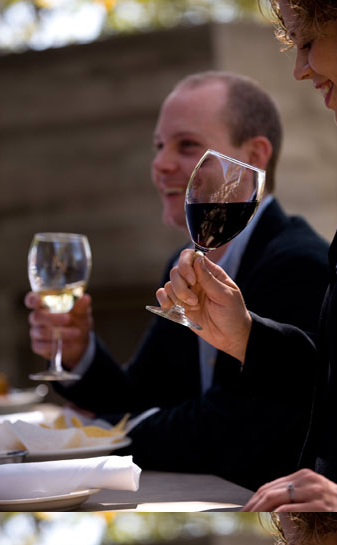 We believe in the nobility of service and in the dignified pleasures of dining well. We believe that for our restaurant to live up to its name, it must be restorative.
We source top quality meats, seafood, vegetables and cheeses. We hand cut fish and steaks, freshly grind chuck for burgers, and make our own soups, buttermilk ciabatta, mustard, and two week pickle relish from scratch. And we obsess over the details of getting it right every time.
We also believe that wine changes having dinner into dining, so we search out and showcase great wine at a fair price. For the second year in a row, we have been presented with Wine Spectator's Award of Excellence, with a special commendation for our list being Inexpensive. That's because we want every guest to be able to enjoy wine anytime they choose, not just when they have a pre-approval loan letter.
We do these things because we are diners too, and that is how we would like to be treated. Whether you are craving a great cheeseburger, one of our wonderful salads, or a great glass of wine, we guarantee you won't be disappointed. In fact, we feel so strongly about it that we offer a money back guarantee on everything we do. We hope you enjoy your dining experience. If for any reason you are not satisfied, please let one of us know, and we will make it right!