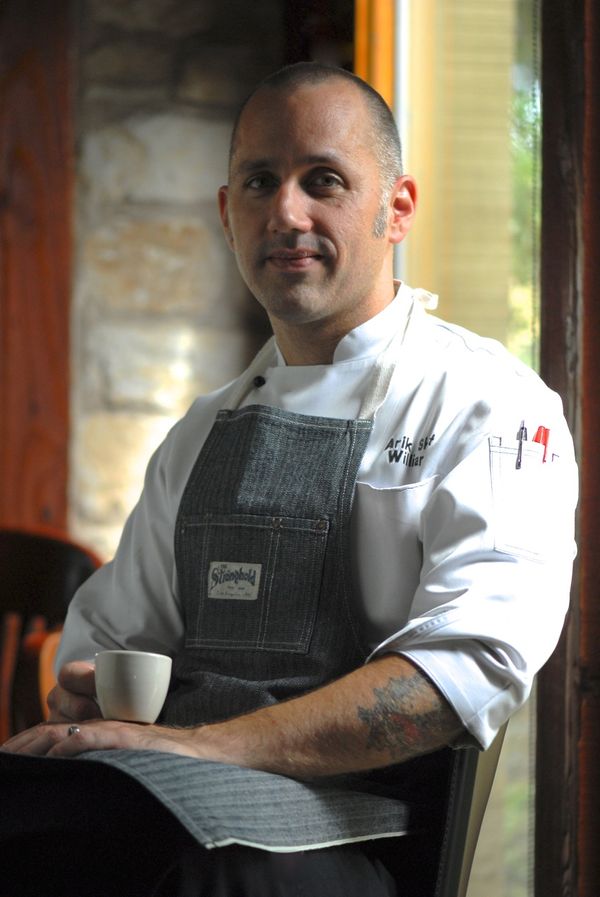 Arik Skot Williams
Owner, Executive Chef, Wine Director
It was my heart that brought me to Bartlett's. When I was 20, I left Iowa and moved to New Orleans. I knew no one and had no job prospects. For three years I absorbed the world class food, drink, culture, and diversity as only a Midwestern kid can. And then Austin beckoned.
I moved here in 1995 and began working with Tim Bartlett and his passionate team. After six formative years running the kitchen, the natural next step was culinary school. I attended Austin's Le Cordon Bleu, cooked full time at night, and earned Valedictorian of my class. I became Executive Chef at a downtown Austin restaurant, then took an opportunity to train in Napa Valley. I watched wine move from ground to glass and made the connection that wine is food. It was time to come home to Austin and help create Bartlett's.
I am proud to be part of this restaurant from line cook to Executive Chef, Wine Director, and owner. I have been encouraged and supported to earn an Advanced Level Pass with Distinction through the Wine and Spirit Education Trust. Our program has again been recognized with Wine Spectator's Award of Excellence.
Now my passion has led me to move my family to a farm, where we grow fresh herbs for Bartlett's and are preparing to put in a vineyard. It would be easier to ignore my heart, but it yearns for genuine, soulful, and honest. That is what we strive for every day. That is what I hope you experience every time you dine with us at Bartlett's.